Optimize Your Skin's Appearance with Botox
Botox is one of the most popular cosmetic injectables available. This cosmetic procedure is designed to rejuvenate your skin by getting rid of prominent wrinkles and deep fine lines. The Botox cosmetic is composed of a neurotoxin that's capable of blocking the signals that cause muscle contractions. By reducing the movement of the underlying muscles responsible for the formation of wrinkles, Botox helps fade their appearance over time.
Botox is a safe and highly effective injectable that's been used to help people turn back the hands of time for years. It takes as little as 15 minutes to complete, and patients can rest easy knowing they can return to their normal daily activities in no time.
Treatable Areas
Crow's Feet

Horizontal Forehead Wrinkles

Chin Wrinkles

Vertical Platysmal Neck Bands

Enlarged Masseter (Chewing) Muscles

TMJ (Temporomandibular joint dysfunction)
The Nasolabial Folds

Marionette Lines

Parentheses Lines

Gaunt Cheeks

Hollow Temples

Thin Lips

Tear Troughs

Depressions and Scars
Our Results
Botox Before and After
At Vitalyc Medspa, we like to focus on the results, because how you look and feel post-treatment is what counts the most. Take a look at some of the radiant results our patients have achieved.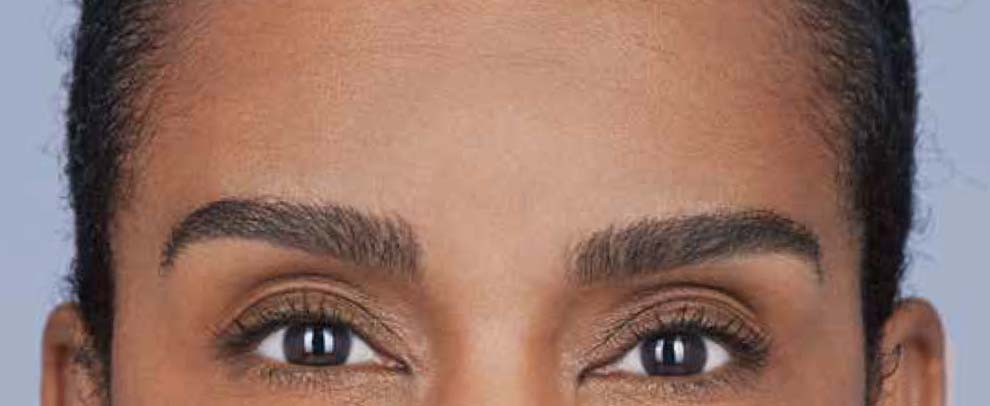 Try Semaglutide Medical Weight Loss Treatment at Vitalyc
If you're ready to book a consultation, complete the form or call (866) 868-2248. We'll develop a customized treatment plan and answer any remaining questions you have about Semaglutide Medical Weight Loss Treatment.
Good Candidates for Botox
Before undergoing a Botox treatment, it's important that you schedule a consultation with a skilled Botox clinician you can trust. During the consultation, we'll perform an assessment of your skin and discuss your medical history and any medical conditions to determine if Botox is right for you. Make sure to come to your consultation with a list of all the medicines you take, including herbal supplements, prescription medicine and over-the-counter medicines.
Good candidates should have mild to moderate wrinkles and fine lines, be in good general health and have realistic expectations. If you have severe facial wrinkles or severe frown lines, noninvasive dermal fillers may be a better treatment option. You shouldn't get Botox injections if:
You're under 18 years old
You're pregnant or breastfeeding
You have a neurological condition
You're allergic to Botox or its ingredients
The Botox Treatment
Botox is a minimally invasive procedure that requires precise injections to achieve the best results. Your facial contractions can result in wrinkles between the eyebrows, on the forehead and around the eyes. During the procedure, these areas are targeted for treatment and the Botox is administered to the planned injection site. It relaxes the facial muscles in the area to reduce the current visible wrinkles and help prevent the formation of new wrinkles. Here's what you can expect from treatment:
First, your provider will mark the areas that are going to be treated in order to guide the injections. Most people don't experience more than mild discomfort during treatment, but one or more methods can be used to numb the area, like topical anesthesia, ice and vibration anesthesia, which uses massage to minimize discomfort. The actual injection process takes only a few minutes. You may feel a mild pinching or poking sensation during treatment. The number of injections you get will vary, but typical doses range from 25-75 units in the face.
You may experience redness or bruising of the injection site following treatment. You should avoid strenuous exercise, drinking alcohol, taking blood thinners and rubbing or lying on your face for 24 hours after getting Botox injections.
Benefits of Botox
Botox allows patients to achieve youthful-looking skin without having to undergo highly invasive surgical techniques. This minimally invasive treatment can provide patients with substantial results that appear gradually over two weeks with no downtime. Whether you're looking for a way to treat frown lines or facial wrinkles, Botox Cosmetic can address a myriad of concerns and temporarily improve the appearance of the following issues and more:
Brow furrows
Forehead lines and wrinkles
Smile lines
Frown lines
Crow's feet line
Enlarged masseter (chewing) muscles
Neck bands (Platysmal bands)
Gummy smile
Botox injections can also be used to relieve chronic migraine, overactive bladder, some muscle or nerve conditions, and excessive sweating in the underarms, palms, and feet.
How Much Does Botox Cost?
The cost of a Botox treatment varies from patient to patient and depends on the needs of each individual. The cost depends on the current state of the skin and the number of units required to achieve the desired look. We'll perform an assessment of your muscle activity and discuss your expectations to develop your personalized treatment plan.
FAQs
What is the difference between Botox Cosmetic, Dysport and Xeomin?
The composition of Botox, Dysport, and Xeomin is very similar, as they are derived from bacterium Clostridium Botulinum or botulinum toxin type A.  The key difference between these brands is the potency of the active proteins. Some people respond better to different products. Our team of professionals can help you determine which product is best for you based on treatment history and desired outcomes.
How many injections will I need?
This will depend on your skin and your goals. The recommended dose can differ, but in general, an average treatment consists of between 25-75 units total.
How long does it take to see results with Botox?
Results happen gradually, and the toxin effects will begin to appear in the days following treatment. It can take up to two weeks to see your final results.
How long does Botox last?
Botox usually lasts about three to four months. The results of your first treatment may not last as long as subsequent treatments.
Does Botox have side effects?
Common side effects can include redness, bruising, swelling or tenderness around the injection site, along with dry mouth and headaches. These usually resolve on their own in the days following treatment. Rarely, allergic reactions can occur. Seek medical attention and tell your doctor if you experience difficulty breathing, difficulty swallowing, itchiness, hives or other signs of an allergic reaction.
In very rare cases, serious symptoms can occur. In clinical trials, health care professionals found that a confirmed serious case of detrimental side effects occurred just 36 times out of 400 participants. Seek medical help if you experience general muscle weakness, drooping eyelids, decreased eyesight, double vision, blurred vision, loss of bladder control, neck pain or shortness of breath. These symptoms could be signs of life-threatening complications.
At what age should you start getting Botox?
Botox prevents wrinkles from forming at their earliest stages, so many patients choose to start Botox treatments when they first notice wrinkles at around age 30 or 40. However, Botox is approved for patients aged 18 and up, so you can begin treatment whenever you feel your skin can benefit from it.
Contact Our Office
If you're interested in learning more about Botox, don't hesitate to contact Vitalyc Medspa to schedule your informative consultation today. We offer Botox Cosmetic at our offices in Dallas, Addison and Southlake, making it convenient for you to receive treatment near your area. Our skilled team will happily walk you through the entire process and address any questions or concerns you have along the way. Call 866-868-2248 to get started today.
#LiveVitalyc
"I simply can't say enough amazing things about my experience with Kelli. This was my second time receiving Botox with her. She is incredibly knowledgeable and very professional. She is eager to educate and wants to assure your comfortable with every step of the process. I will definitely be returning to see her! The medspa is beautifully kept and other staff are friendly as well."
"Absolutely loved my experience here! I got filler and Botox and the results are perfect! The nurse injector made me feel super comfortable and the ladies at the front desk were very friendly and helpful. Would definitely recommend and will definitely be returning!"
"Amir and his staff have created a world class Medical Spa. Their attention to detail and friendliness from the minute you walk into the door is unmatched. If you are looking to improve your aesthetics and be treated in a professional manner, this is by far the best place in Dallas!"
"Very pleasant experience. Beautiful shop and professional staff. I have already booked another session with Jessica. She has an amazing knowledge of products and procedures making it easy to trust that you are in very capable hands."
"I had an amazing visit to Vitalyc today. I couldn't have asked for a better experience and Kelli was amazing! She really got to know me, what I wanted and was a total pleasure and I'm already happy with the results."